Careers
"Here at Grant Thornton you're given responsibility from day one!"
Harry, Graduate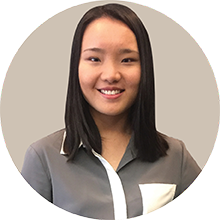 Name: Roanna
Service line: audit
Location: Wellington
When I was applying for graduate roles, Grant Thornton seemed like a great fit for me because it encourages individuality and diversity. Within the first few months, I quickly noticed that everyone's opinion is respected, even at a graduate level. This makes me feel valuable and motivated as I feel like I can create an impact within my team, the whole firm and our clients.

I also think it is important to have the right opportunities to allow yourself to progress quickly in your career. From the very first day, I was already working on-site with clients, and within my first year, I was already given the responsibility to work independently on small jobs. The secondment opportunities also appealed to me as I love travelling - what better way is there to develop yourself than by working overseas while experiencing a whole new culture!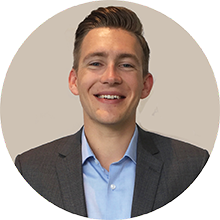 Name: Harry
Service line: privately held business
Location: Auckland
The people and culture at Grant Thornton are what really sets the firm apart from others. The office is a fun and friendly work environment with a focus on helping each other and achieving the best outcomes for our team and clients rather than an 'each person for themselves' mentality. This creates an atmosphere in the workplace that makes me genuinely enjoy going to work each day. The work is challenging and there are constantly new opportunities where you can challenge yourself, learn new skills and grow both personally and professionally.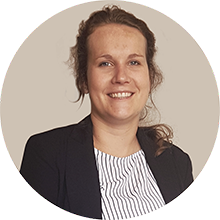 Name: Rosa
Service line: audit
Location: Christchurch
You get exposure to so many different types of work and that's what I love most about working at Grant Thornton. The large variety of clients I have worked with during my first year has provided me with such valuable experience to kick-start my career. My team had me out working onsite with clients on my second day in the office, so I hit the ground running. Being in teams with a flatter structure and shorter decision-making chains means that you are exposed to challenging work, even when you're still a grad, but have the support behind you to be able to achieve a really high-quality level of work. Every day is different and I'm proud to say I have a job where I'm happy to come to work every day.