The Government has provided New Zealand Trade & Enterprise (NZTE) with additional funding for Kiwi businesses impacted by COVID-19. Companies can apply for up to $5,000 in funding to access business advisors that can provide advice and expertise in the following areas:
Finance and cashflow management

Business continuity planning

Digital enablement strategy

HR

Health and wellness
How Grant Thornton can help
Grant Thornton New Zealand has been approved to provide finance and cashflow management, business continuity planning, HR, and digital enablement strategy services under NZTE's COVID-19 support programme. We can also help guide you through the application process.
How to apply
Companies can register for funding via the Regional Business Partner Platform.
Eligibility criteria
Access co-funding for registered training enterprises must also meet the following criteria:
Have undergone an assessment with a Regional Partner (ie: Growth Advisor);

Have fewer than 50 full time equivalent employees;

Are registered for GST in New Zealand;

Are operating in a commercial environment; and

Are a privately owned businesses, or are a Maori Trust or incorporation under the Te Ture Whenua Maori Act 1993 or similar organisation managing Maori assets under multiple ownership.
NZTE's Regional Business Partner Network is also running the management capability fund programme to support management training services which build business owner capability. We can also provide you with a range of services under this programme.
Be sure to get in touch with John Graham or your Grant Thornton advisor if you have any questions about this programme or any other challenges your organisation is facing. We're here to help.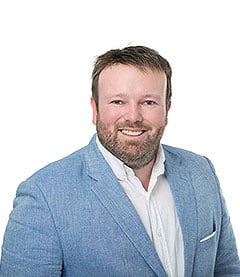 Get in touch
Partner, Business Advisory Services