New Zealand is a favourite location for real estate investors. While Auckland is at the centre of investment and development opportunities, other areas of New Zealand also experience significant inflows of funds. This, combined with a strong pipeline of large scale infrastructure and development projects, drives growth in the sector.
At Grant Thornton we can help you benefit from these opportunities and unlock your potential for growth.
Why Grant Thornton?
Many of our sector specialists have worked within real estate development, investment and finance which means we can draw on our extensive knowledge to provide you with innovative solutions to challenges facing your business today.
We will work with you to minimise your risk and cost, while maximising your returns. Our commercial approach to the needs of your organisation will give you the best possible chance of success in today's market.
Our teams understand that your business is unique. We will take the time to get to know you and your organisation so we can deliver tailored solutions which include working with you to:
establish your strategy
undertake due diligence
raise equity and debt
establish your structure, including any investments
optimise your real estate portfolio
plan/restructure your operations
advise on an appropriate refinancing structure
manage your tax exposure
audit the reporting and internal controls of your business
assist you with ongoing compliance.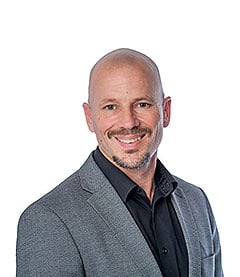 Get in touch
Partner, and Property & Construction Lead