Past Event:
Wednesday, November 22, 2023
With the festive season just around the corner, we'd love to reconnect with you, hear about what you're up to now and share some great memories from our time together at Grant Thornton.
Our minds are turning to holidays, fun, relaxation and how we're going to get there with our sanity and sense of humour intact!
That's why we've also invited Sacha Coburn along to talk about how to pack your work brain safely in a suitcase and focus on recharging your body, mind and soul over the summer, so you can hit the ground running in the New Year. This session is guaranteed to be insightful, relatable, and HUGELY entertaining, so be sure to secure your spot by registering above.
About Sacha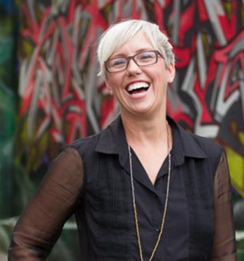 Entrepreneur, leader and motivational expert
From Onehunga High to Harvard Business School Sacha has always been obsessed with learning and development. She quickly discovered a career in law wasn't going to suit her – she wanted to solve problems and make a difference, and for her that means telling the truth. Sacha's gift is to make the complex simple and to call out the stuff that might be holding you back. In addition to running her own business, Coffee Culture (which has grown from 10 team members to 300 across 20 sites), Sacha entertains and educates at conferences and events all over the world. Her unique ability to challenge and inspire through sharing insight and wisdom learned and earned from decades of experience as an entrepreneur, leader and motivational expert will leave you pumped and ready to rock!