Natural disasters, pandemics and other black swan events will cause significant stress or distress for many businesses. Each organisation will face a different set of circumstances – however cash management should be at the centre of everything a business does to navigate unprecedented events, regardless of the challenges it's experiencing.
Grant Thornton has developed The Resilience Wheel which comprises key considerations for businesses as they enter into this period of uncertainty.
To learn more about The Resilience Wheel and the measures our team can put in place to protect your business during a crisis, download our brochure opposite.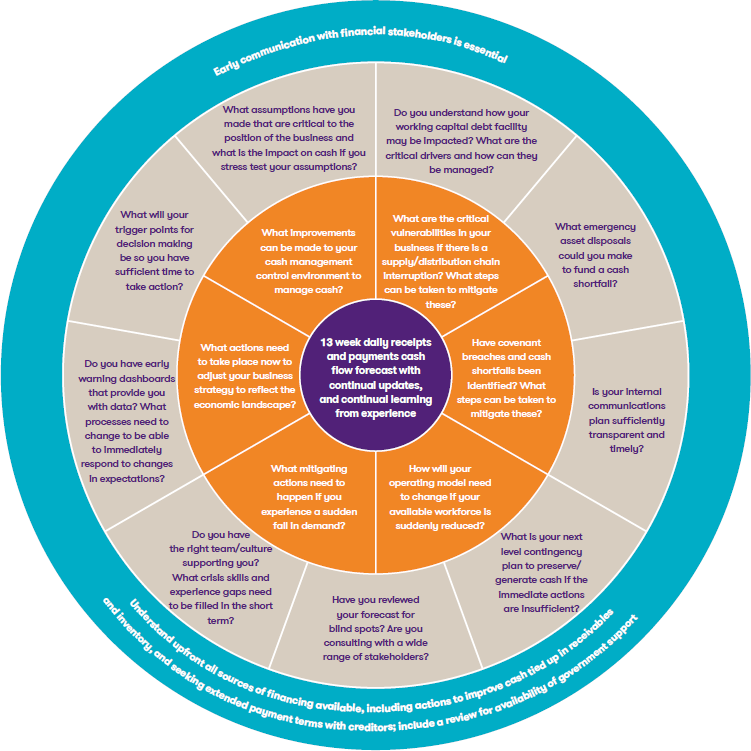 Learn more about The Resilience Wheel:
Download PDF [601 kb]