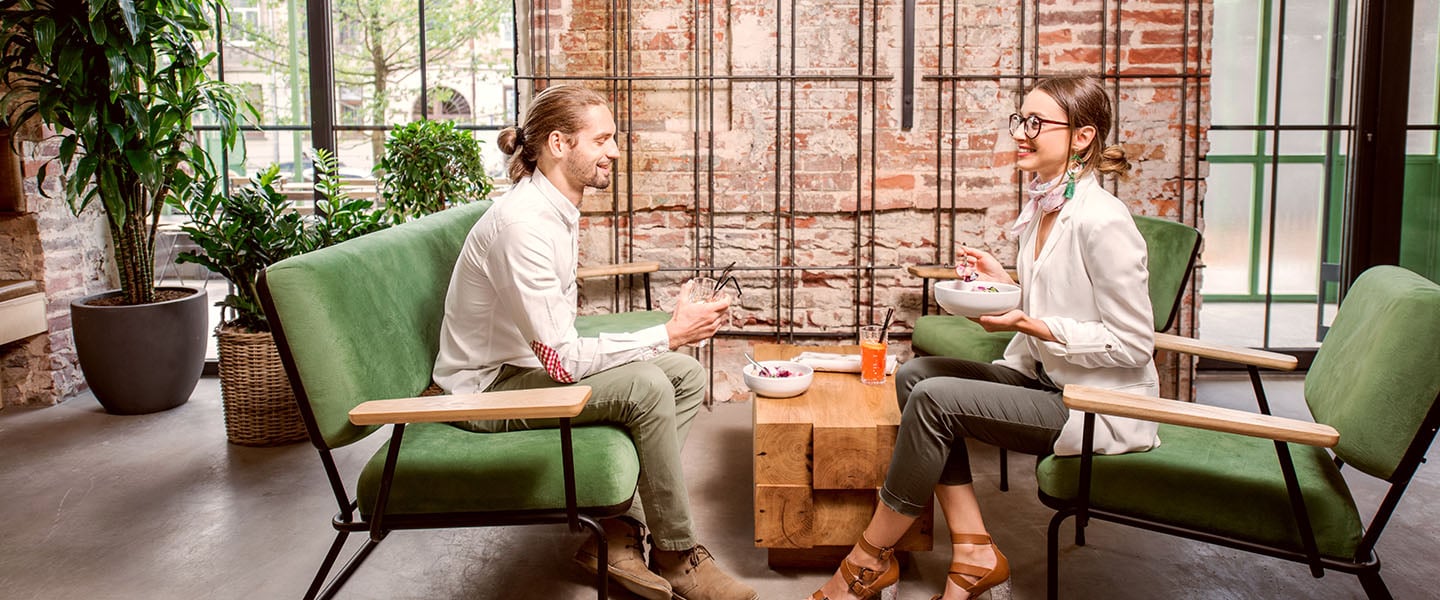 The mid-market's real prioritisation of sustainability not only reflects the growing expectation of stakeholders but the forward-thinking nature of this entrepreneurial segment. But few companies have made significant progress and many still face significant barriers. Understanding how you can overcome these barriers and integrate sustainability into your strategy and business operating model will create competitive advantage in the years ahead.
Environmental, social and governance (ESG) credentials are no longer merely a 'nice to have': they are a must have for much of the mid-market. Research from Grant Thornton's International Business Report (IBR) survey shows that sustainability is now a major priority, with more than six in 10 businesses (62%) believing sustainability to be as important or more important than financial success.
And we have seen the importance of sustainability increase for businesses in the mid-market since the start of the Covid-19 pandemic. 41% say it's become 'much more' important and another 30% a 'little more' important.

"The pandemic has shown businesses both that they can adapt quickly and that their stakeholders – such as employees, investors and customers – put a premium on sustainability," explains Ivri Verbin, CEO of Good Vision, an affiliate of Fahn Kanne Grant Thornton in Israel. "It makes sense to put sustainability at the heart of any new business model or plans for the future."
For many mid-market businesses keen to embrace more sustainable business practices, the challenge lies in understanding what actions to prioritise, and how to incorporate the likes of carbon reduction, diversity, and social responsibility most effectively into business models.

A number of key barriers to progress exist, from the financial and operational impact of the pandemic to confusion over developments in regulations and reporting. But mid-market businesses can often use their agility, less complex legacy structures and entrepreneurial spirit to get ahead on the agenda – and in doing so, create competitive advantage.
Ivri, drawing on his role as co-chair of Grant Thornton's sustainability solutions steering committee, adds, "Getting ahead of the curve on sustainability is a way of signalling the strength of your business, and of establishing a leadership position in your market".
A compelling business case for sustainability
Among those businesses that are placing a greater emphasis on sustainability, the most common reason is to improve efficiencies and reduce costs, cited by 42% in the IBR research, underscoring the real commercial business benefits that they see in this area.

"This view that sustainability helps make businesses more efficient is linked to the megatrend of the circular economy," says Mark Williams, public services advisory at Grant Thornton UK. "At a basic level, this means reducing the quantity of materials you extract and use, and at the other end, limiting the amount that goes to landfill."
Mark shares an example of an exhibition display company – a sector that has traditionally been very wasteful. "Their new approach involved turning used plastic – including beachcombed materials – into stands that could be reused rather than thrown away when the exhibition had finished," he explains. "They also pivoted to a service-based business model so they were renting out their products rather than offering them for sale."
The change in strategy not only meant that the business was more sustainable, but also that it was more efficient, delivering bottom-line benefits.
The link between capital and sustainability
Alongside operational efficiencies, improving access to capital is another key reason businesses are emphasising sustainability. This importance of this factor has risen dramatically over the course of the last year and is now cited by 37% of IBR respondents who are prioritising this area more – making it the third most important driver.

Scott Wilson, director, ESG and sustainability, Grant Thornton UK, explains: "A company's approach to sustainability can be used as a proxy for risk management: the likes of banks or private equity firms will look at how a business is addressing environmental issues, for example, when deciding whether to lend or invest."
Ivri agrees: "Putting sustainability at the core of your operations is a key part of risk management and shows your business is set up to take vital opportunities, whether in terms of winning new contracts with large corporates, or accessing finance from investors who are increasingly likely to apply ESG criteria."
Ivri adds, "The imperative to make the transformation to sustainability can be likened to digital transformation a few years ago: a lot of businesses were happy to talk about it, but didn't really take much action until they had no option."
A driver of employee and customer loyalty
Sustainability is also becoming a significantly important driver of choice for employees and customers. As public awareness of the importance of taking action on climate change grows, people are increasingly looking to their employers to act responsibly. A third of IBR respondents who are increasing their prioritisation of sustainability (33%) said this was in response to concerns about attracting, motivating and retaining staff. Given that many businesses now find themselves in a war for talent (nearly 60% of firms highlighted concerns about the availability of skills as a barrier to growth), a good sustainability strategy can give you real advantage on the battlefield.
The same pressures exist in the supply chain. Our global research shows that the 31% of mid-market businesses prioritising sustainability more are motivated by pressure from customers – something that will only increase over time. Scott adds: "Every large corporate relies on the mid-market to provide it with components, whether it's processes, people or solutions. So, if a large corporate needs to report on its scope 3 emissions, say, its suppliers will have to answer some searching questions."
What obstacles must mid-market firms overcome?
A number of barriers exist that are dragging on the mid-market's sustainability progress, and addressing these will require different strategies. While some of these barriers can be addressed internally with the right skills and training, outside help will inevitably be required to deal with more complex obstacles.
A key challenge for many firms is understanding where to focus their sustainability efforts for maximum impact. This is particularly difficult in midst of the pandemic, where management time and resources are very stretched.
Our research, meanwhile, found that nearly a third (31%) of businesses believe a lack of clarity around new regulations and requirements are contributing to slow progress around sustainability. Against this backdrop, the benefit of specialist advice can be invaluable.
Looking at larger entities and getting ahead of the likely data and reporting requirements is going to be integral in capitalising on the opportunities of the future.

"This is all about having the confidence to anticipate the most likely questions that are going to be asked and to capture the data needed to respond," says Sarah Carroll, associate director of financial reporting at Grant Thornton International.
"And while there are a lot of reporting frameworks for sustainability, businesses in the mid-market have more flexibility than large corporates in implementation," Ivri adds. "Their approach to reporting can be more focused and aligned to their own strategy, than in those businesses where reporting is mandated through regulation."
Sarah adds: "A vital element is getting the directors of the company to provide sufficient resources. If you haven't got the support of the owners or shareholders, no amount of goodwill is going to get you there. So those people have to be brought up to speed with what's happening."
While mid-market businesses will naturally apply their entrepreneurial spirit to addressing these challenges, there is a clear role for government, regulators and standard setters to provide support and establish a clear pathway to best practice on sustainability – as set out in our point of view.
Sustainability in practice: Where to start your strategic journey
Encouragingly, 43% of mid-market businesses have now developed a sustainability strategy and are starting to take action.
But large gaps exist in strategy development and execution. As a result, many companies are at an early stage in integrating sustainability into their business models, with mid-market companies on average having taken action in 3.5 areas linked to sustainability.

"A lot of clients reach out to us to ask, 'What's step one for me?' 'What do I do tomorrow?'" says Angela Jhanji, director, ESG and sustainability, Grant Thornton US. "The sustainability journey is not just about the reporting, it's about how to put forward a vision, a mission or a goal, and how to think about ESG transformation and integration."
Ivri says that "businesses should start by opening up a dialogue with stakeholders such as customers, employees, management and investors to establish what a sustainability strategy should look like, and what competing interests there are. At the same time, you have to set priorities and focus on what is mission-critical to your business.
"And the third element is to make sure the financials line up with the story you are telling. This is not a case of 'I'll do my accounts and then I'll do my sustainability'. A holistic approach will be far more effective."
Embracing sustainability at the core of your business strategy will need to be a priority for companies wanting to accelerate their growth. Mark says, now is the time to examine the direction the company is currently heading in. "Businesses should have a challenging conversation about the as-is and the case for change," he advises.
"This is an agenda that people may have been working on for the past 15 years so it may just be a case of upping the pace. For mid-market companies, who can adapt with more agility and much more quickly than their larger counterparts, the potential rewards are great.
"But while you are having exciting conversations about strategy, it is vital also to think about the practicalities: how you integrate any new initiatives into the core business rather than sitting on the sidelines."
The pandemic: A challenge and an opportunity
"Businesses that have stuck to their guns on sustainability even during the pandemic have sent an important signal to their market and their stakeholders," Ivri says. "They have shown that they live their values, whether this is in providing more healthcare services for their employees, or by offering more sympathetic contract terms to suppliers or customers who have been hit harder by Covid-19.
"The willingness to take a long-term approach – even in the face of short-term difficulties – is a key pillar of sustainability, and it will serve businesses well in the future."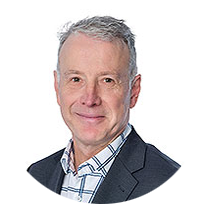 "Kiwi businesses are great at overcoming barriers. Stuck at the far end of the world's global supply chains, we have had to innovate. Now, with supply chains under pressure, customers seeking sustainable goods and services and a background of accelerating climate change, it can be a bit overwhelming." says Michael Worth, a Partner in Grant Thornton New Zealand's Operational Advisory.
"So if you are only just starting on your journey and want some help with where to start, or are in the thick of things and want some expert support, our ESG leaders around the world have been thinking and providing pragmatic client solutions for years."
Sustainability can only be effective – and can only drive future growth – as part of a business's long-term vision and strategy. Many companies in the mid-market have already embarked on their journey to a more successful and sustainable future: Grant Thornton member firms' sustainability specialists are here to support you as you navigate the complexities, identify which actions you should prioritise, and create your own competitive advantage.