Steering organisations to thrive
The best drivers think ahead, anticipating potential hazards coming down the road and reacting accordingly. They also recognise when the landscape is opening up and they can safely put their foot down. In a similar vein, those with responsibility for driving today's companies – boards and shareholders alike – need to be focused not just on this week or month, but on the future too.
How do organisations ensure they survive, adapt and ultimately thrive? Fundamental to the answer is good corporate governance. This is particularly pertinent now, as a complex blend of geopolitical factors such as the China slowdown, the UK referendum result and the US presidential elections, create business uncertainty.
'Boards of the future: steering organisations to thrive' uncovers burning priorities for boards and shareholders worldwide. Drawing on data from Grant Thornton's international business report (IBR), viewpoints from Grant Thornton's global corporate governance specialists and interviews with board members, the report encourages boards to ensure diversity of thought and boost digital expertise as a matter of urgency. Both can be improved if organisations can make it easier for more people to reach the top jobs.
Recommendations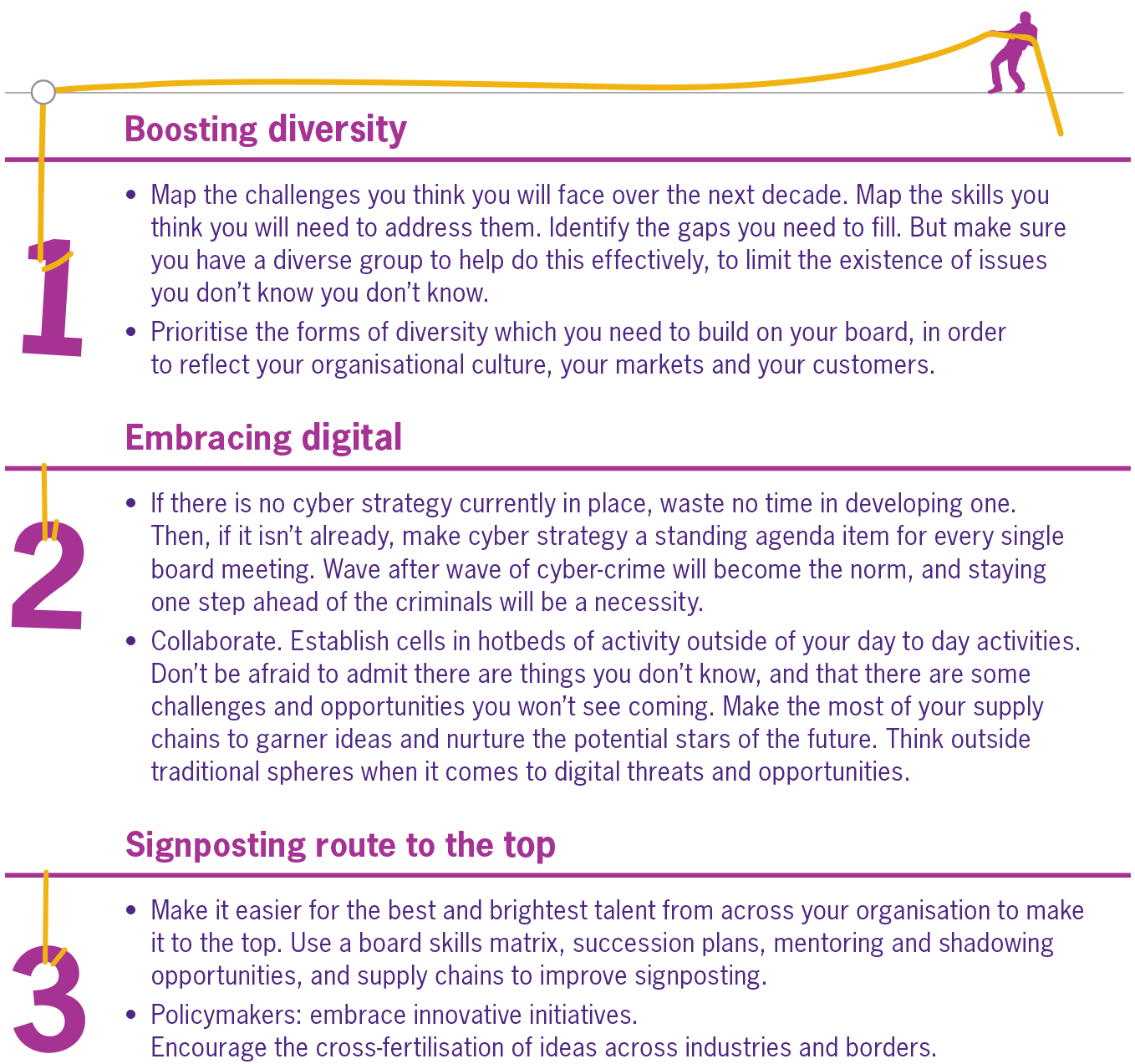 Read full report
Download PDF [1338 kb]